TOKYO, June 29, 2022—en world Japan K.K., Japan's global talent recruitment leader, today announced the appointment of Kim Tae Ho as President and Representative Director.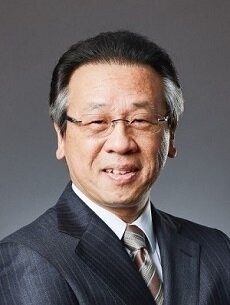 Kim Tae Ho, President and Representative Director, en world Japan K.K.
We are excited to announce that our Tae Ho Kim has joined en world Japan as our new President and Representative Director.
Strongly empathizing with the en group philosophy of enabling success, Kim has decided to join the en world management team after an extensive career spanning multiple business fields. While leveraging his international background and experience, he will strive to further strengthen our service offerings. Kim will lead a renewed organization at en world to support the careers of global talents, and the recruitment strategies of companies seeking to hire them, with the mission to lead both parties to a greater success.
New President's message
Ranging from a large foreign-affiliated financial company to a Japanese semiconductor maker, with co-workers numbering 500 to 120,000, I have seen work in various industries, business conditions, and business circles. All the past experiences have taught me, whether by accident or design, that while an economic giant, Japan is running out of managerial and global talent. Companies with no time to develop their own staff turn to recruitment companies to proceed with mid-career hiring, but there are limits to what can be accomplished when people do not have enough time to get to know each other properly. Which leads me to wonder if, by eliminating even just a few of the mismatches that inevitably result - through building long term relationships with companies and job seekers – I could make my own small contribution to society. It is with this objective that I have joined en world. Striving to be a unique partner and implementing our enabling success philosophy more precisely and respectively with our clients, I will support global businesses and talents alike.
■Profile
Born in South Korea, Kim was educated in Japan and the United States, and joined American Express International in 1985. Building his career there, Kim became their first Japan-based permanent employee to be transferred to the US headquarters, and, upon returning to Japan, their youngest senior executive manager. Thereafter, Kim held leading management positions in various companies, including Shinwa Inc. - an automotive audio systems parts maker, Misumi Group Inc. - a machine parts producer and merchandiser, and D&M Holdings Inc. - an audio and video equipment maker, gaining experience in a wide range of industries and business circles as he sought to become a business expert. In 2013, Kim became the President in Nihon Inter, the semiconductor maker, and in 2017, he served as the President and Representative Director of ARRK Corporation, a prototype and product development support service provider, and its listed enterprises. In June 2022, Kim starts his new career adventure as the executive advisor and now the President of en world Japan.
■ Curriculum vitae
1985: Graduated from Pomona College, Economics Faculty, USA
1985: Joined American Express International, Inc.
1998: Shinwa Company, Inc., Head of Worldwide Strategic Planning
2000: Shinwa Company, Inc., President of American sales/marketing and Mexican manufacturing subsidiaries
2002: Misumi Group Inc., General Manager of Strategic Planning Dept.
2007: Misumi Group Inc., Director of the Board & Senior Corporate Officer,
   Misumi Corporation, President of Press, Mold & Tools Company
2009: D&M Holdings Inc., Executive Officer & President of Asia Pacific Sales & Marketing
2013: Nihon Inter Electronics Corporation, President & CEO
2017: ARRK Corporation, President & CEO

Founded in 1999, en world Japan is a recruitment partner in the global talent market and operates in three countries in the Asia Pacific region. We support globally renowned international and Japanese companies to hire professionals in middle to senior level positions. We specialize in talent acquisition of clients and career transition of job seekers through offering a wide range of HR solutions such as our perm recruitment, contract professionals, executive search, and Recruitment Process Outsourcing (RPO) services.