Addressing the increased support needs for improvement of recruitment accuracy and retention of human resources during the COVID-19 crisis
We would like to announce that en world Japan K.K. (headquarters: Chuo City, Tokyo, president: Vijay Deol), one of Japan's largest recruting firms specializing in global human resources, will now offer six HR tech services by en Japan Inc. (headquarters: Shinjuku City, Tokyo, president: Takatsugu Suzuki), the parent company, to foreign capital companies and Japanese global companies from December 16th in order to support the need for improvement of' mid-career recruitment accuracy and retention of human resources.
Background to the services
Addressing the needs for improvement of accuracy in mid-career recruitment, which has become cautious due to COVID-19 crisis, and for improvement in the rate of retaining excellent talent
Many companies limited the number of mid-career workers hired because of the impact of COVID-19. On the other hand, moves to stringently select and hire excellent human resources who will contribute to company development in the future and to retain them by preventing early retirement have increased in strength even in foreign capital companies and global companies where career changes are relatively common. Companies putting effort into improvement of recruitment accuracy, and retention of human resources have been increasing. en Japan's six new services will quantitatively visualize the different important indices of the quality of human resources and human resource motivation and will help global companies' recruitment efforts with the above increased needs, standardize support after joining the company, provide human resource education, and assist the organization by integrating the management of human resource data. At en world Japan, enabling success is our mission and by offering the services, we will further enhance support for recruitment, retention, development, and management of human resources who will become the core of corporate activities. 


What is "enabling success"?
The en Japan group upholds enabling success as the mission of the entire group. Enabling success is a concept in recruitment and career change for the purpose of enabling both people and companies to achieve success by contributing to the fulfillment of the work lives of those looking to change jobs and enhancing corporate performance, rather than by setting career change as the goal. To achieve success and as a partner of companies and persons looking to change jobs, we value being close to them and providing support for a long time after joining the company has been decided.
The page introducing "enabling success": https://cms.enworld.com/en/company/enabling-success/


Message from our president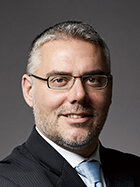 Vijay Deol, President &Representative Director
We are constantly striving to execute on our mission of enabling our customers' success and as the market continues to change, constantly presenting new challenges for employers, we aim to continue to enhance the ways in which we can support them.  The en group aims to deliver solutions across a range of HR needs and en world is very excited to be able to leverage our relationship with our parent company in order to offer more comprehensive services to our clients.  The plethora of en Japan's tools and solutions aimed at evaluating, engaging, and developing talent allow employers to more be more confident in and make more accurate hiring decisions as well as improve onboarding and, ultimately, the success of new employees.
The COVID-19 pandemic has created new challenges for employers with respect to talent management.  We hope that partnering with our parent company in these areas will allow our customers to better respond to these challenges and ultimately make their businesses more successful in the long term."
List of services we start offering
■Recruitment support



3E Test (https://jinji-test.en-japan.com/)
An aptitude test at the time of hiring. An aptitude test can easily determine human resources who have the characteristics and abilities that a company demands in a short time.



ASHIATO (https://ashiatohr.com/)
An online-based reference check service that confirms the facts with the former superior and co-workers regarding the employment candidate's skills, results, and personality. This supports the determination of human resources in a company's recruitment activities.


■ Support for retention of human resources



HR OnBoard (https://on-board.io/)
An online-based retention management tool (for new employees) that targets employees who are in the first year of employment, implements a periodic online questionnaire survey of employees, effectively collects the retention rate and problems concerning a company, and provides appropriate support for on-boarding.



HR OnBoard NEXT(https://onboard-next.com/)
An online-based retention management tool (for existing employees) that targets employees during and after the second year of employment, implements a periodic questionnaire survey of employees, and provides support for retention management to prevent sudden turnover.


■ Support for talent management



Talent Viewer (https://talent-viewer.com/)
A human resource visualization tool based on the quantified intellectual ability and personality/values that can manage the employee data in an integrated fashion. This comprehensively manages and provides support for recruitment/retention, education/assignment, evaluation, and organizational issues.


■ Support for employee education





en-college (https://online.en-college.com/)
An employee education service that offers a broad range of online lectures to improve self-career-selection ability for new employees to the management layer.


======================================
Business contact
Kevin Naylor   kevin.naylor@enworld.com
======================================
About en world Japan (https://www.enworld.com/)
en world Japan is a recruiting firm established in 1999 specializing in global human resources with offices in four countries in the Asia-Pacific region. We specialize in supporting Foreign Capital Companies and global Japanese companies in recruiting human resources for middle to high level positions. We help companies with recruitment and job seekers with career changes from every angle by staffing full-time workers, professional human resources, and executive human resources and providing recruitment process outsourcing solutions.

Contact information for inquiries about this news release
en world Japan K.K.  PR representative
Email : enworld-pr@enworld.com
Tokyo Square Garden 12F, Kyobashi 3-1-1, Chuo-ku, Tokyo 104-0031