Total Talent Solutions
This page introduces the four services of en world and the service tools for HR professionals by en Japan, that configure the solution.
About Total Talent Solutions
Total Talent Solutions makes the most of en world's four business areas and en Japan's HR services to provide efficient, effective, and systematic support to firms throughout every step of the hiring process.
en world uses Total Talent Solutions to build true partnerships with our clients to which lead to a deep understanding of their talent needs and issues and allow us to offer comprehensive solutions.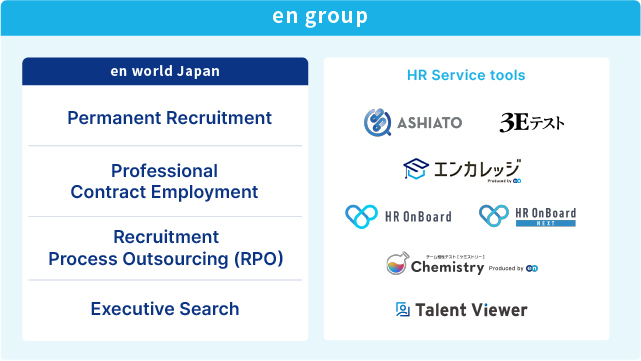 Service Tools for HR professionals by en Japan
en Japan offers the following services to Human Resources professionals.
Permanent Recruitment (Permanent Employees)
Each of our teams, skilled in the relevant industries and job functions, carefully selects just the right candidates to meet the needs of the client. Employers are not charged anything until the candidate has signed an employment contract. We also continue to follow up with the candidates we have placed even after their new role begins to continue to ensure their suitability (acquisition of relevant knowledge, etc.).

The difference with en world is that we use in depth consulting to not only ensure the success of our clients, but also to aim for the long-term success of the individual placed into the role.
Professional Contractors/Freelancers
This service is for professionals with high-level, specialized skills who work on a dispatch or contract basis.

One of en world's great strengths lies in our ability to quickly introduce skilled professionals on a dispatch or contract basis to deal with sudden openings or to tackle projects with a set duration. Even on short notice, we can provide candidates with the skills firms need, including staff who have excellent global sensibilities and who are bilingual in Japanese and English.

By leveraging our strong network of professionals with a variety of specialized skills and industry experience, we provide business support to global companies by introducing candidates who can drive crucial missions and projects.
Executive Search
en world's Executive Search service brings companies leaders who will transform their business and establish the culture within the organization. Through our Retained and Exclusive searches, we work with the employer to gain a deep understanding of the company's culture, business, and goals, aiming then to seek out, win over, and on-board leaders who will add value to their business. We utilize culture mapping to go beyond the conventional target demographic of most executive search practices. This ensures that we find executives with cutting edge skills and experience as well as diverse backgrounds who can become the best leaders for fostering a superior corporate culture and business.
RPO (Recruitment Process Outsourcing) ​
Our RPO service allows firms to outsource all or some parts of their organization's hiring process to us. We can also provide more comprehensive solutions that include hiring process optimization, outsourcing, and consulting.

By applying a range of HR tech services to our foundation of recruitment know-how we act as a strategic partner to our clients, providing solutions that increase cost efficiency by speeding up the process of identifying the right talent through to actually on-boarding them.
Service Tools for HR professionals by en Japan
en Japan offers the following services to Human Resources professionals.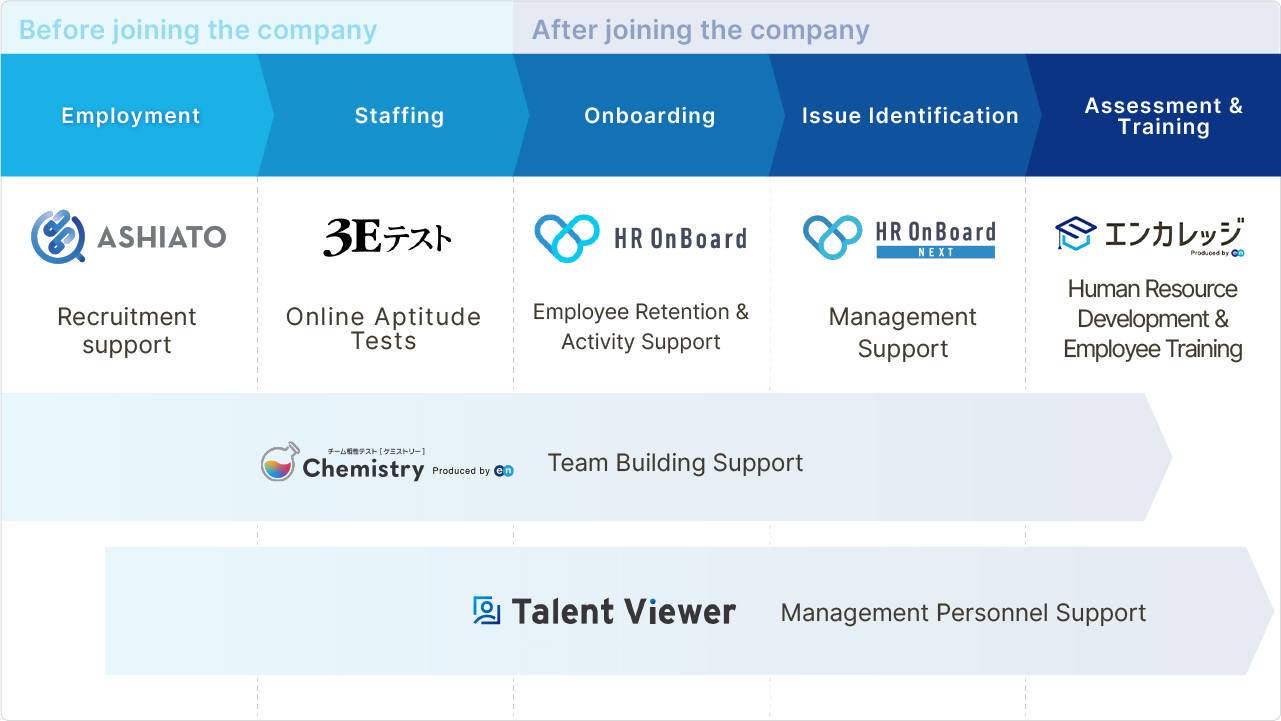 Helping you overcome challenges with global talent
en world recruitment for mid to high level international business people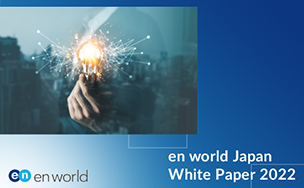 en world Japan White Paper 2022
As one of the largest recruitment firms specialized in global talent in Japan, en world Japan released a white paper entitled "Unpacking Recruitment Market Trends and Job Seekers' Attitudes Toward Changing Jobs After More Than Two Years of the Covid-19 Pandemic" on April 26, 2022 which highlighted mid-career hiring strategies at foreign capital and Japanese global firms.
Download